.
The ColorSensation Team deals with small and large projects, national and international events, such as: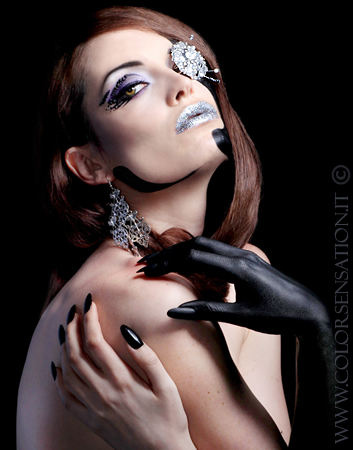 -

PHOTOGRAPHIC SERVICES

BROADCASTING

ADVERTISING

THEATRICAL PERFORMANCES

CINEMA

VIDEOCLIP

FASHION

SHOWS

CALENDARS

VERNISSAGE

ART GALLERIES

FAIRS & CONVENTION

COSPLAYERS

SHOWROOM

TEMPORARY SHOP

THEME PARTY

ANIMATION

INSTITUTIONAL AND CORPORATE EVENTS 
.
.
Thanks to the versatility of using all the techniques of this artistic discipline, you can get exclusive creations and highly sophisticated, customized in every detail, a complete job and qualitatively superior to the average of the municipality and the classic 'body painting'.
The experience of the team is renowned for its skills in the artistic choice of shows, with high-quality projects for interest and resonance, and the continuous search for new solutions in devising original events which blend creativity and communication strategies targeted.
Giving evocative value to a concept, the idea comes to life with color, reaching more successfully its target on the customer's specification, creating visibility and emphasizing the prestige of a particular brand or event.
In the planning phase of the work, and in the formulation of a personalized estimate, is still considered as well as the artistic aspects, also technical and economic parameters, to offer a variety of proposals that each customer can find the ideal solution.
.