.
The Team ColorSensation, presents its exclusive program of specific courses for professional Make-up and Body Art.
The courses are aimed primarily to those who want to explore the world of body painting and to Make-up Artists beginners who want to improve their techniques or specialize in a particular discipline of makeup. The aim of our courses is just to be able to give solid foundations to learn about this fascinating art form, which is now increasingly established itself in the fashion, television, communication, events, and in the show.
The courses are also open to professionals who want to improve their particular learning style advanced techniques.
Dates are being finalized in January 2012.
To receive info about upcoming corse contact: colorsensation.bodyart@gmail.com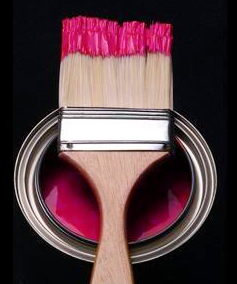 COMPLETE COURSE – FULL IMMERSION BODYPAINTING


(BRUSH & SPONGE, AIRBRUSHING, SPECIAL EFFECTS)

COURSE BODYPAINTING AIRBRUSH

COURSE BODYPAINTING BRUSH & SPONGE

COURSE BASIC SPECIAL EFFECTS E DECORATIONS

COURSE BODYPAINTING UV FLUORO

COURSE FACE PAINTING

COURSE ARTISTIC MAKEUP

COURSE MAKEUP FASHION/GLAMOUR

COURSE MAKEUP DRAG QUEEN/SPETTACOLO

COURSE PRIVATE TO LEARN THE BEST MAKEUP TO OURSELF